SHAMANIC DIVINATION BUNDLE - $25, shipping included
1 Package of Urban Shaman Stones for Pattern Casting
1 PDF: Instructions for using Urban Shaman Stones in Huna Casting
1 PDF: Instruction for the system called 16 Eyes of Fa

---
INFORMATION
URBAN SHAMAN STONES FOR PATTERN CASTING
Concept: A modern version of one of the most ancient casting systems.
Conent: Twelve glass gems in the same or assorted colors.
Function: A divination tool displaying symbolic patterns for existing, probable and possible conditions and situations.
Features a way to modify the patterns to influence the outcome.
Complete instructions and a velveteen pouch are included.
Colors and size of the glass gems may vary.
---
URBAN SHAMAN STONES FOR HUNA CASTING
Requires 7 "stones" representing the colors of the rainbow and the Seven Principles of Huna. Choose any materials to make your own set.
Functions as a divination tool for providing advice.
Complete instructions for using the stones to answer "Yes-No" questions or show the problem and provide a solution in one throw. Included with the above package
---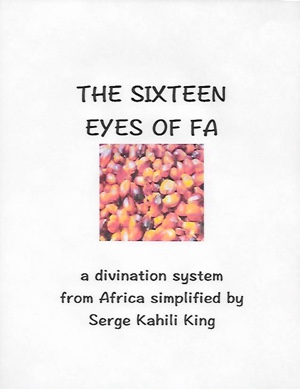 16 EYES OF FA PDF

Contains information and instructions for using a simplified version of a divination system traditionally practiced by the Fon people of West Africa.
Download.