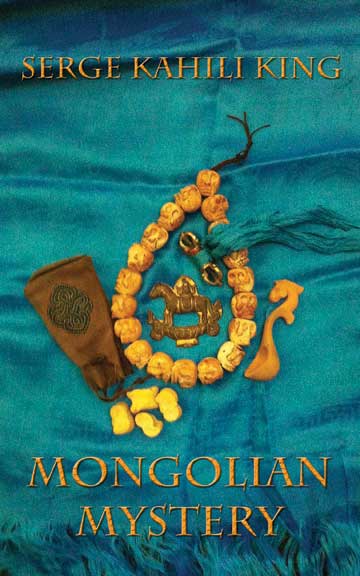 Here is Serge Kahili King's latest novel, filled with history and cultural practices from Hawaii and Mongolia.
Keoki McCoy, the young Hawaiian apprentice shaman who went with his grandfather to Europe and learned a lot more about his craft the hard way in Dangerous Journeys, is back again on a new adventure into the heart of Mongolia.
Centered around a string of ivory beads carved in the likeness of human skulls, this adventure begins with the life and death of Chinggis Khan and the secret of his lost treasure. From there it takes us to the life and death of Ah Sing, a Chinese blacksmith in the Hawaiian kingdom of the 1800s.
Keoki's part in the tale starts in Honolulu in the mid-1990s and takes him from there to the top of Mauna Loa on the Big Island where his grandfather teaches him the art of casting stones, among other things.
Shortly after that he is sent by Interpol to Mongolia to find an ancient artifact--skull beads, in fact--and from then on he plunges into a shamanic journey that crosses the borders of time and space.